BENGALURU: The brand-new Rs 314-crore AC terminal at Byappanahalli appears to have failed the rain test.
Friday's rain exposed the poor construction of the yetto-be inaugurated railway terminal. Sources say the roof of Sir M Visvesvaraya Terminal at Byappanahalli began leaking at several places and water started seeping through the ceiling following the showers. The subway connecting platforms 1and 7 too was inundated with knee-deep water.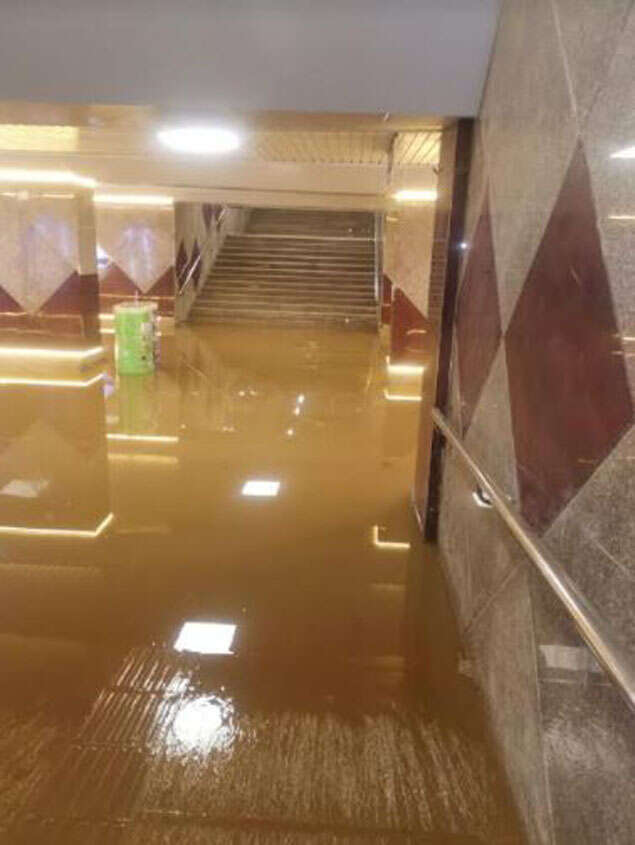 The city's third coaching terminal, which was ready in March, is waiting for Prime Minister's date for inauguration. TOI is in possession of photos and videos of the flooded terminal.
"This is supposed to be a state-of-the-art world-class facility, but is leaking even before heavy rains have begun. What will be the situation once it is opened for passengers, especially senior citizens and people with luggage? The railways should take stringent action against the officials concerned," said Ravi Kumar, a regular train commuter.
However, there are no details about the extent of damage suffered due to the rain. A senior official from the construction organisation of South Western Railway department, said: "Seepages during rain are common. In fact, such leaks are reported at Metro stations and airports. But we are plugging them."
The official said they have deployed workers to pump out water from the subway. "Friday saw heavy rain. We sent a team to the terminal on Saturday to check why this happened," he added.
Sources say the terminal was sanctioned in 2015-16 and was supposed to be completed in 2019. But it missed several deadlines. The project cost went up from Rs116 crore to Rs 314 crore. In 2019, SWR was forced to modify the design of the terminal due to technical flaws.