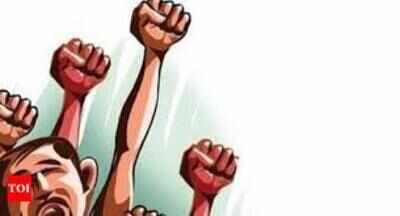 (Representative image
CHENNAI: The Builders Association of India staged protest in Chennai on Friday demanding the intervention of the Centre and state government to control the spiralling prices of construction materials.
Demanding that the government appoint a separate 'Cement and Steel Regulatory Authority' on the lines of TRAI to rein in on cement and steel manufacturers from cartel, BAI sought the authority to regulate the price of cement to curb the tendencies of market dominance, underutilization of capacity and artificial scarcity.
It said the Centre should consider a ban on export of steel products to control the increase in the prices of steel. It demanded exemption of import duty and countervailing duty for iron ore and scrap material.
FacebookTwitterLinkedinEMail