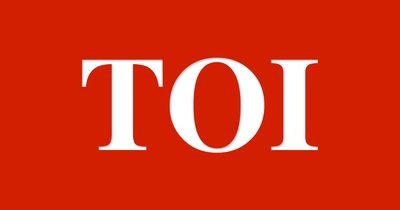 Nashik: Proper lighting, air-conditioning, WiFi, CCTV cover, press buttons at the doors, onboard passenger information system (PIS), fire and smoke detection gadgets etc. will be some of the key features of the swanky coaches being planned for the ambitious Nashik Metro Neo project.
Maharashtra Metro Rail Corporation (MahaMetro), the implementing agency for the project, has drawn up the details of the coach design. MahaMetro has now invited expression of interest (EoI) from interested firms for the manufacture, supply, commission and maintenance of the rubber-tyred trolley buses that would be run on the two corridors on electricity drawn from overhead lines. Interested firms must submit their EoIs by May 5.
MahaMetro will initially run 50 coaches on the 22km corridor I — Gangapur Road-Nashik Road railway station — and 14 coaches on the 10km corridor II between Gangapur Road and Mumbai Naka. The carrying capacity of the coaches on corridor I will be 250, while the coaches in corridor II will have 200 carrying capacity. The length of the coaches in corridor I will be 20m, while the coaches in corridor II will be about 15m. The height and width of the coaches will be 3.5m and 2.55m respectively. The coaches will run at a speed of 70km per hour.
There will be proper signage within the coaches for passenger safety and information. There will be a separate compartment for coach drivers with several indicators.
The March 22 notice issued by MahaMetro's procurement department inviting EoIs said the trolley buses have to be manufactured in modern design using either light aluminium or stainless steel. The coach doors must have press buttons (inside and outside) that will allow passengers to open and close the doors when the coaches stop. Emergency evacuation system must also be in place.
"The standard specifications of Metro Neo system as issued by the Union ministry of housing and urban affairs are to be complied by the supplier," said MahaMetro in its notice.
The Rs 2,092 crore Nashik Metro Neo project is a unique model that the Centre has come up with for tier-II and tier-III cities. Metro Neo projects can be taken up at a much lower cost. Nashik is the first city where such a project is being implemented.
FacebookTwitterLinkedinEMail