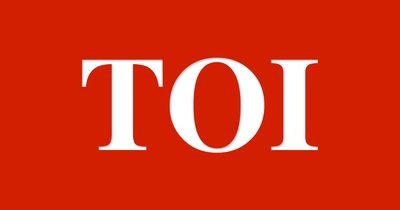 Hisar: For the second day in a row, Haryana deputy chief minister Dushyant Chautala faced a protest by farmers outside the Hisar airport on Thursday. Dushyant arrived at the airport to inaugurate various development projects, worth around Rs 39 crore.
When farmers, who have been protesting against the agricultural laws for the past few months, learned about his visit, they gathered outside the airport in large numbers, carrying black flags and raising slogans against him. They demanded the withdrawal of the Centre's three farm laws.
Such was the opposition that the deputy CM could not even go to his own house located in the Urban Estate. He could not even visit the grain market to take stock of procurement process. Interestingly, the district administration had not even released the schedule of his programme to avoid the protesting farmers.
Dushyant landed at the airport around 12.30pm, but by then a large number of farmers had gathered outside. Police personnel were deployed to prevent any untoward incident, and even kept a fire bigrade, water cannon and Vajra vehicle on standby. The protesters did not even wait for the JJP leader to walk out and started showing black flags to the chopper itself.
The deputy CM held a meeting of administrative officials at the airport itself. When it was clear that he could not go to the mini secretariat by road, he took the helicopter to reach the Haryana Agricultural University (HAU) centre, from where he drove to the mini secretariat, where he virtually inaugurated and laid the foundation stone of projects.
Meanwhile, the farmers gathered near his residence at Urban Estate and broke the barricades put up by police.
From the mini secretariat, Dushyant went to international boxer Pinky Jangra's house in Azad Nagar to congratulate her on her wedding, where he was again shown black flags. From here he went to his maternal grandmother's house in Sector 15 before returning to HAU centre to take the chopper.
The deputy CM inaugurated three-lane railway overbridge on Rewari-Bathinda railway line for Adampur, Barwala and Agroha areas , which has been constructed at a cost of about Rs 14 crores. He also laid the foundation stone of two-lane railway over bridge to be built near the grain market on Adampur-Darauli road besides inaugurating a lift at the advocate's chamber virtually. Other projects inaugurated by him included the sub-divisional level administrative building and residential complex at Barwala
BOX
Second phase of airport expansion by May 2022
Dushyant said the construction work of the second phase of Hisar airport, which began on February 5, 2021, should be completed by the end of May 2022. He also discussed setting up flying clubs for pilot training and expansion of air taxis, currently started from Hisar to Dehradun, Dharamshala and Chandigarh, as part of the Udan scheme, a regional airport development and regional connectivity Scheme.
FacebookTwitterLinkedinEMail