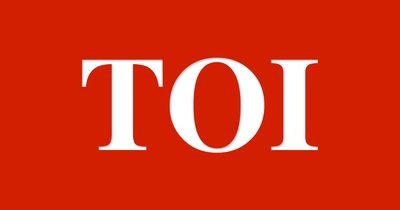 Chennai: In early March, a metro train which was to reach CMBT from the airport via Alandur took the wrong track and continued to proceed towards Guindy. This did not just cause undue delay, but also created panic among passengers in the train. To ensure it doesn't happen again, CMRL is rewriting its signalling software to remove certain automatic features that run in case of signal interruptions, and instead allow train operators to manually control trains while switching between corridors.
A metro rail official said the incident where the train proceeded in the wrong route was due to a momentary communication interruption between automatic train scheduling system and interlocking system, which will allow the train to automatically shift between two corridors through a loop line. Interlocking systems prevent trains from conflicting movements in major junctions and crossovers where there are multiple tracks.
Since there was a communication loss, an inbuilt safety feature in the signalling software called automatic route calling was activated which directed the train to take the same corridor instead of using the loop line to switch to another corridor. Normally, during an inter-corridor service, a train from airport metro will take the loop line as it nears Alandur station before taking a diversion to proceed towards Ekkattuthangal. Officials said this process happens automatically through the signalling system.
"The automatic route calling is an inbuilt safety feature to direct the train on the same corridor and not take any diversion on loop lines during signal interruptions. Since people fear this to be unsafe, we have asked Siemens, who made our signalling software to rewrite our software and remove this feature, so our train operators will look at the signal and operate manually between corridors when needed," a senior metro rail official said. "Removing this feature may cause delay in train operations when manually switching, but the decision was made to alleviate any fear among the public. This feature is there in most metros, but we don't come across such issues because majority of metros do not operate inter-corridor services," the official said.
There were also delays in the arrival of trains at many stations a few days after train services were launched on the 9km phase-1 extension line from Washermenpet to Wimco Nagar. Engineers found that a portion of the 'automatic train scheduling software', which enables metro trains to automatically run according to daily schedule, was missing. Routes for the trains to operate were set manually causing glitches and delays. "There was also a mismatch in information in the software that led to the emergency brakes getting applied automatically in two or three spots along our routes. So we operated trains manually with basic signalling software. We updated the software and fixed the glitch," he said.
FacebookTwitterLinkedinEMail