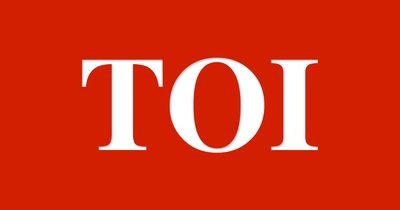 Kolkata: Fresh trouble is brewing for the priority Ruby-Kavi Subhas stretch of the New Garia-Airport Metro corridor. Around 30 encroachers, who are actually touts operating out of makeshift stalls in front of the Passport Seva Kendra (PSK), have stalled construction of an entrance of the Metro station at the Ruby crossing, demanding permanent rehabilitation.
Rail Vikas Nigam Ltd (RVNL), the implementing agency of the 32km New Garia-Airport Metro, needs the site to build one of the foot overbridges (FOBs) to access the Hemanta Mukherjee station. They have already vacated an adjacent spot, which used to be occupied by another group of touts, next to the Toyota building for one of the entry structures. But 29 touts have now set up a banner — Ruby Hawkerbrinda (Ruby Hawkers' Group) — to demand that RVNL builds permanent structures for them. The touts claimed that they had been operating here ever since the Anandapur PSK office on EM Bypass was set up 15 years ago.
"Everyone knows that we are the 'passport agents' here. Suddenly, we are being asked to move out because of the Metro construction. The authorities are known to rehabilitate people who come in the way of the Metro construction. They should also do something for us," said Manoj Biswas, one of the signatories of Ruby Hawkerbrinda. The touts actually help the computer-illiterate fill in the passport applications. Even as PSK officials insist that people should avoid them, scores of passport applicants turn to them every day and the latter diligently "help them out".
A senior RVNL engineer said: "KMDA told us to remove the barricades on the opposite side of the service road so the touts could set up some shanties. Now, after we have done so, they are saying they won't budge unless we build permanent shops for them. We have no such provisions under the Rehabilitation Act." KMDA are the keepers of EM Bypass. A KMDA official said, "Discussions are on with Ruby Hawkerbrinda so that the site can be freed."
RVNL has been chasing an internal deadline of this year's December to complete Phase 1 — the stretch between the Ruby crossing (Hemanta Mukherjee station) and New Garia (Kavi Subhas station). It is currently building the FOB next to the Income Tax building as one of the accesses to Hemanta Mukherjee station. The agency must complete all the entry and exit points of the stations in the next few months.
Construction is also on at the Avishikta crossing as RVNL finally got the site a month ago. The proposed Ruby flyover had emerged as a major hurdle here as an arm of the flyover turning right to Anwar Shah Road, was clashing with a Metro pillar. KMDA has done away with the flyover arm. RVNL, in turn, agreed to pull down two smaller pillars that are part of the station to accommodate the flyover.
FacebookTwitterLinkedinEMail