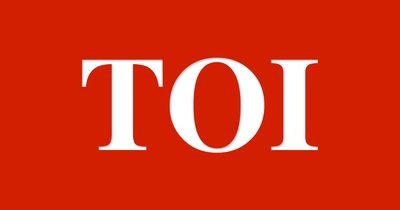 Nagpur: Stamp duty collection for the financial year 2020-21 has finally crossed the target set for the city. This is being attributed to the cut in duty rates announced by the state in September, as a part of Covid relief measures.
There is a mixed view among builders on the development, though. A section of builders TOI talked to said these were mainly old deals that were registered by March-end to take advantage of the reduced rates. Others said the reduction in duty and offers by banks and realtors spurred genuine fresh demand for real estate, especially homes.
Builders, however, say the coming times are tough with slower demand and higher input costs due to rising rates of steel and cement. There is also view that with rates moderating, it may be best time to buy a property.
The state government had reduced stamp duty rates to 3% from September last year as against 6% earlier. The 3% rates were applicable till December 31. From January 20 to March 21, it was 4%. The rates are back to 6% from April onwards. Stamp duty is paid on purchase of property.
The collections as on March stand at Rs732 crore, which is 16% higher than the target set for the fiscal. This was generated on sale of over 82,000 properties registered in the city during last fiscal. In March, 1,753 documents were registered generating a total stamp duty of Rs167 crore.
Gaurav Agrawala, secretary of Confederation of Real Estate and Developers Association of India's (CREDAI) Nagpur unit, said duty cut had indeed led to an increase in demand. Nearly 80% of the registrations were from fresh buying and rest out of pending deals, he said.
"The industry is now dogged by rising construction costs due to an abrupt increase in cement and steel prices. Steel rates have touched Rs52,000 a tonne and cement is over Rs300 a bag from Rs200 earlier. This will take the construction cost to Rs2,200 a square feet, at least," said Agrawala. Lockdown has also affected the work, he added.
Steel rates have crossed Rs50,000 from Rs45000 a tonne a month ago, said a manufacturer.
Tejinder Singh Renu from Vidarbha Taxpayers' Association (VTA) and also a builder said most of the duty is expected to have been generated due do old agreements being finally registered to take advantage of the reduced duty rates.
"Majority of the registrations were for purchase of open plots as against built-up flats. The demand is slow," said another builder requesting anonymity.
Former president of CREDAI Nagpur Sunil Duddalwar said it's not only steel but even rates of copper used for electric wiring, paints and a whole gamut of other inputs have gone up.
Builders want to put a demand for another round of reduction in stamp duty to support the realty sector.
"There is a demand for prime property, but the market is witnessing a slowdown for real estate of average pricing category. There are buyers for higher end properties, but not for the middle level units that form a large part of the market," said Pankaj Roshan, a broker. The sentiment of the general home buyer is down, he added.
FacebookTwitterLinkedinEMail