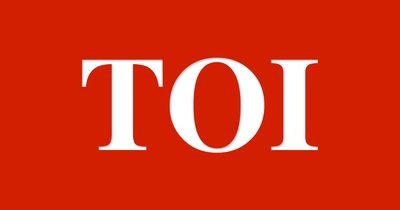 Lucknow: Chief Minister Yogi Adityanath said that UP has an important role to play in achieving Prime Minister Narendra Modi's dream of making India $5 trillion economy. Due to efforts by his government, he said, the state has already started its march towards becoming $1 trillion economy and in the past four years, had become an example of not just ease of doing business but also ease of living.
Yogi said this while virtually addressing the India Economic Conclave on Friday.
Talking about the works done over the past four years, Yogi said that in 2015-16, UP's economy was sixth in the country but currently it was at the second position. "UP has the largest MSME sector in the country, which generates the maximum employment with little investment. In 2018, we started the 'one district-one product scheme' and promoted handicrafts and industries of all 75 districts," he said.
The rate of unemployment in the state had shrunk from 17.5% in 2015-16 to 4.1% currently, the CM said, adding that the government's schemes had helped to create several jobs in agriculture and MSME sectors. In the past four years, 4 lakh jobs had been generated in the government sector while investments had created another 35 lakh jobs. In the MSME sector, 1.5 crore jobs opened up, he said.
This, he added, also resulted in per person income going up from Rs 47,000 in 2017 to Rs 95,000 currently.
Despite 2020 being affected by the pandemic, the state saw private investments of Rs 3 lakh crore, the CM said, adding that out of this, Rs 60,000 crore came in just 2020.
The government provided homes to 40 lakh poor families, power connections to 1.21 crore villages and 2.61 crore toilets. All border roads are being expanded into four lanes, all district headquarters are being linked with four-lane roads while five expressways are under construction.
"In 2017, there were two airports in the state. At present, eight airports are functional and work is taking place in 17. The country's first waterway from Haldia to Varanasi has also been made functional," he said.
FacebookTwitterLinkedinEMail